Tom Morello Discusses 'Cryptic' Texts Chris Cornell Sent Him Years Ago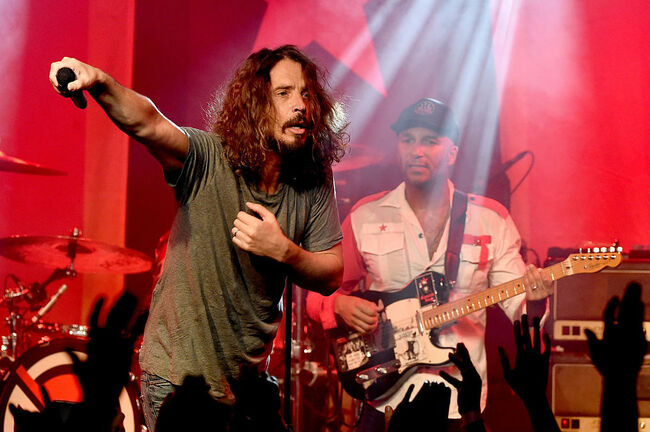 In the early aughts, Chris Cornell teamed up with members of Rage Against the Machine to create Audioslave, the epic supergroup we all know and love. But the time around the band's inception wasn't a great one for Cornell, who was struggling with addiction. He got sober in 2002, just one year after starting Audioslave, but during a recent radio interview, Tom Morello recalled the dark times.
"It was during a sort of not great period in the early part of Audioslave where Chris had been missing for some time," he explained. "We didn't know where he was, we were very concerned about him. In the middle of the night he texts me some very cryptic couplets which was: 'If you swallow the coin from the wishing well, your dreams will come true in heaven or hell.' I thought, well that's not great [laughs]. I'm like, 'How are you? Where are you? Do you need any help?' And he texts me back that."
"The next day I wrote the song 'Garden of Gethsemane', which is of course in the New Testament, where Jesus had his moment of doubt," he continued. "It's a song that I play at the shows for my buddy Chris."
Monday marked the 16th anniversary of Audioslave's debut album.
"Tim & Brad & I were bursting at the seems with ideas and felt liberated to explore new soundscapes and rock ferociously," Morello wrote in an Instagram post commemorating the album. "Chris Cornell's haunting & powerful vocals and incredible melodies & lyrics sealed the deal on one of my favorite records I've ever been involved in."
Check out his touching post below.